Wednesday September 24th, 2014 - 02:56 AM
Yap, I'm back. As far as it looks, I'm better with my pen (or should I say, keyboard) than my mouth so, I won't do any video reviews, EVER AGAIN. Anyway, back to the topic:
STORY TIME!
Once upon IDK how much time, I was wandering through the magical realm of eBay. And of course, I looked for a B-Daman. I went through Garuburn to Raydra, passing Orochi and exploring the forgotten area of Battle B-Daman and what I found was amazing! I found a special WBMA special version of Force=Dragren. and well...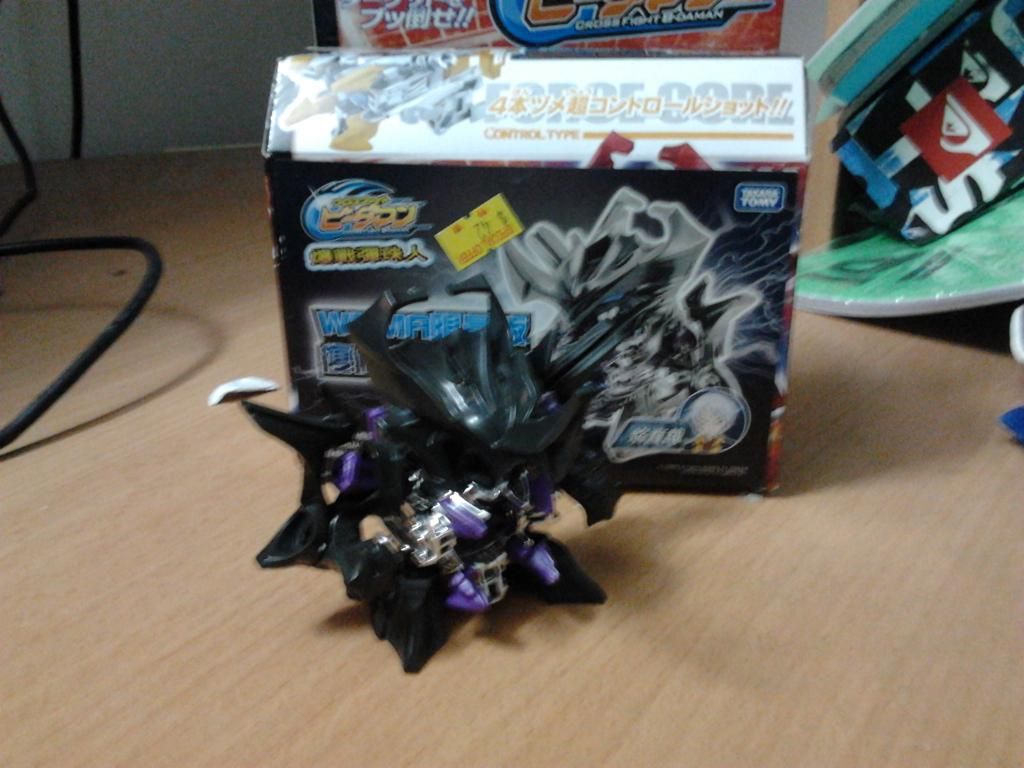 Yeah, the red dragon isn't red at all. As far as I know, this is known as the "Nemesis Version". Actually, those who like Beyblade might know that there is a special version of Diablo Nemesis called "Dragren Version" colored in red and yellow, the original colors of dragren. Apparently, Takara Tomy just switched the colors between the two, how awesome is that?  
This version, performance wise, isn't different at all from the original version, so exactly the same gimmicks and all. It is important to mention, that the stickers are still red, so I'd recommend not to apply them.
Now, quick parts review:  
Now let's talk numbers:
Power (パワー): ●●● (3)
Control (コントロール):●●●●●●● (7)
Rapid Fire (À£å°"~れんしゃ~):●●●● (4)  
Now accuracy wise... uhh.... it's... it's not bad, but for a control type, and aspecially one of the five dragons. I'm not the first to say that if you want a Dragren, Assault=Dragren is probably a better option (I don't really have it yet, but I heard it's a good B-Daman... but hey, if you can get it, real dragons are always better) Only get it if you really want it. Unless you find this version of Dragren, in that case, 
GET IT
. It looks just stunning (PLUS, it has a shiny core, you don't say no to shiny).  
Gimmicks:
Dragren Head Sight: The horns on Dragren's head form a pretty effective sight, look:
Gravity Arms: The arms can flip down to "Gravity Mode" to make the B-Daman more stable.
Now for the finalÃÂ,  
Just stare and enjoy the view: 8
What??: 4 (I still don't understand why they don't just reprint the stickers.
get it? : get it! 9