Wednesday April 15th, 2015 - 03:12 PM
Looks like it's official, a new BEYBLADE series called
Beyblade Burst
will be coming soon. I have some images and information I would like to
by cheap-o">share
but I will not spill a lot of the information. If you want more information then go to this link posted here: 
http://worldbeyblade.org/Thread-TAKARA-T...lade-Burst
by cheap-o">Credit
goes to
Kai-V
(from the WBO of course) and the WBO.  
Four starter Beyblades will be released in July 2015: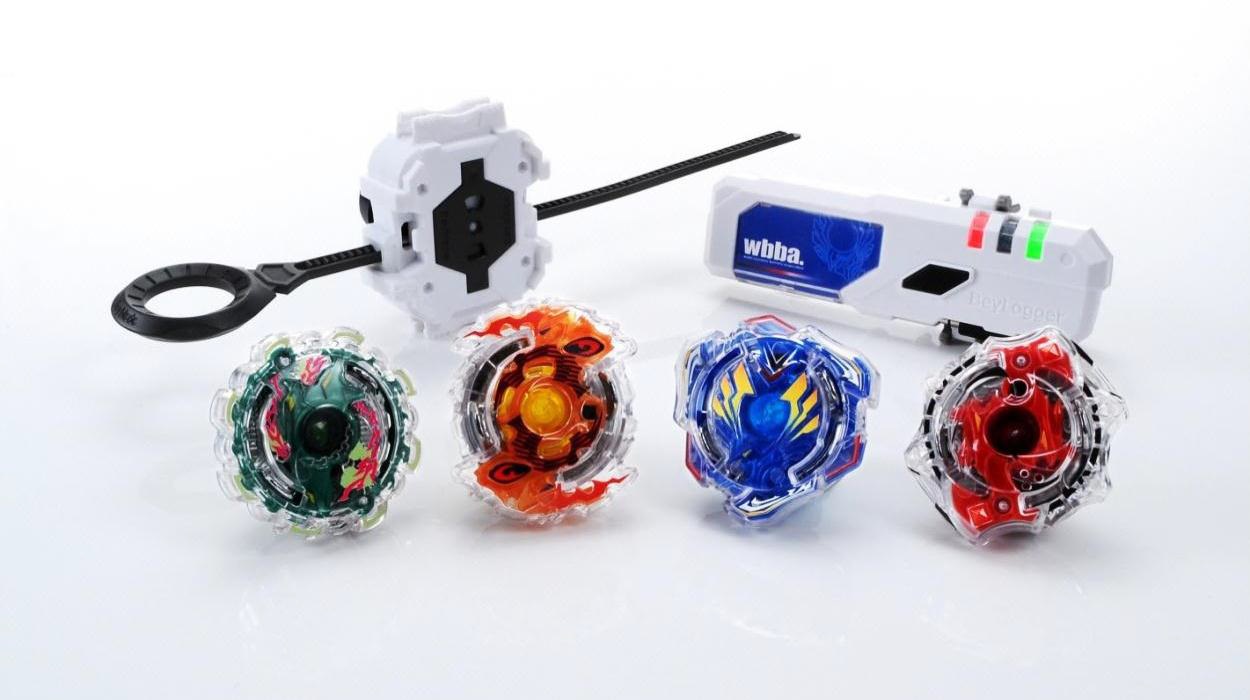 (From left to right)
Kerbeus
(dark green),
Ragnarok
(orange),
Valkyrie
(blue) and
Spriggan
(red).   
The actual product names are:   
B-01 DX Starter Valkyrie Wing Accel
B-02 DX Starter Spriggan Spread Fusion
B-03 Starter Ragnaruk Heavy Survive
B-04 Starter Kerbeus Central Defence
Valkyrie and Spriggan will both come with a
BeyLogger
, a device much like the BeyPointer that you will connect to your smartphone to have real-time rankings and add your own battling data to the list. This is called the Bey Crowd System, a ranking system. They will cost 2200 yen.   

These new Beyblades have a new "Burst Gimmick": they are meant to explode in battle! The strongest bey stays intact while the other separates! Here's a video of this gimmick in action: 
The third generation of Beyblades has a three-layer part system: 
You want more info, go on the WBO > News > Bey News > (You should be able to find the thread for the new series).  
DO NOT:
Do not take information without Kai-V's permission, she and the WBO has worked very hard to find this information. I had to ask for her permission to post this and she was kind enough to let me
by cheap-o">share
some of the information. If you want more then check it out on the WBO